Plant 2015 is a site-specific public art project inspired by the camouflage landscape built on Boeing Plant 2's roof during WWII. Plant 2015 was installed July - October as part of Duwamish Revealed with a grant from 4Culture's Site-Specific projects program. The sculptures draw upon the industrial, military, and natural history of the Duwamish, focusing attention on what has been and what is currently being concealed along Seattle's only river. Installation sites include the Port of Seattle's Jack Block Park and the site of the former Plant 2 factory.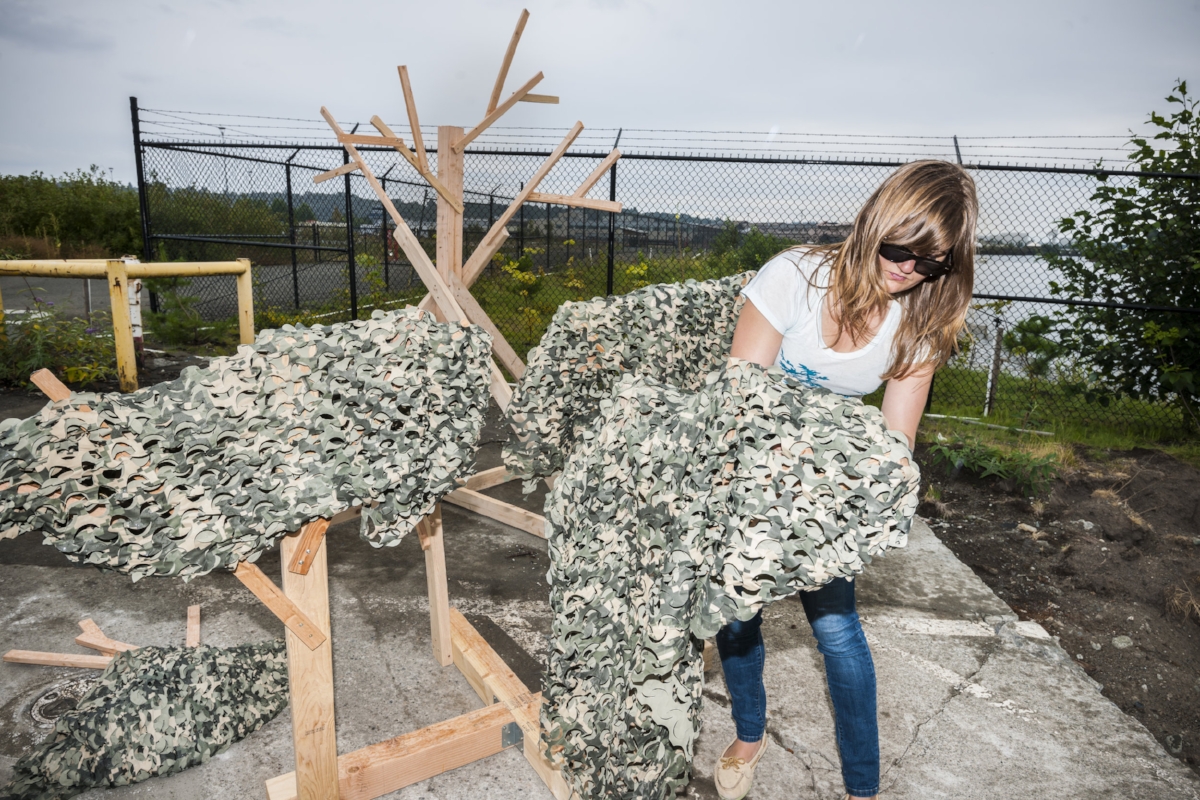 As Seattle's only river, the heavily industrialized Duwamish holds layers of history and meaning, people and culture, contamination and habitat. The Lower Duwamish Waterway was recently named an USEPA Superfund site and the cleanup process is underway, with most of the cleanup options dealing with concealment of contamination through processes such as dredging and capping. My project draws on ideas of concealing and revealing, industry and nature, culture and conflict, and their impact on the Duwamish River and its surrounding neighborhoods.
During World War II Boeing Plant 2 was camouflaged from the air by a fake suburb as part of a larger effort to disguise important places from the Japanese. The plant was spared during the war and continued to produce important aerospace innovations while also becoming a polluter of the Duwamish River. The factory was recently demolished as part of the Duwamish Superfund cleanup process and the shoreline site is now a restoration area.